COVID-19 Information and Updates
Confused about where things stand for you as a tenant during the Pandemic?
As Alberta reopens, note that some temporary measures in response to COVID-19 are no longer in effect.
Information regarding entry during the COVID-19 pandemic emergency access continues to be permitted as per the legislation. Access to units for non-emergency reasons is permissible, once the required notice has been provided and in accordance with applicable health orders, see the COVID-19 orders and legislation.
Buying and Selling During COVID-19
The Government of Alberta has designated REALTORS® as essential service providers, but this does not mean business is continuing as usual. Face-to-face interaction should be avoided whenever possible and when not possible, extreme caution should always be exercised.
A MESSAGE TO OUR LANDLORDS.
I want to take a moment to assure you that we are working diligently to balance the impact of COVID-19 on both you and your tenants. This past weekend our Premier, Jason Kenney, announced new rules to protect renters facing financial uncertainty over the coming weeks. These rules include developing a payment plan with tenants that are facing employment loss as a result of COVID-19. Our goal is to work out a fair and reasonable payment plan until tenants can access the funding supports that Premier Kenney & Prime Minister Trudeau have indicated will provide rental relief for tenants. If our tenants have been impacted we will be calling you directly to discuss the matter with you. These discussions will be on a case by case need.
We do recommend that in these uncertain times Landlords have a PLAN B to cover any costs that may need attention should your rental income be delayed.
Stay well,
Kristi Henriksen, Broker
GIL Property Management & Sales Ltd.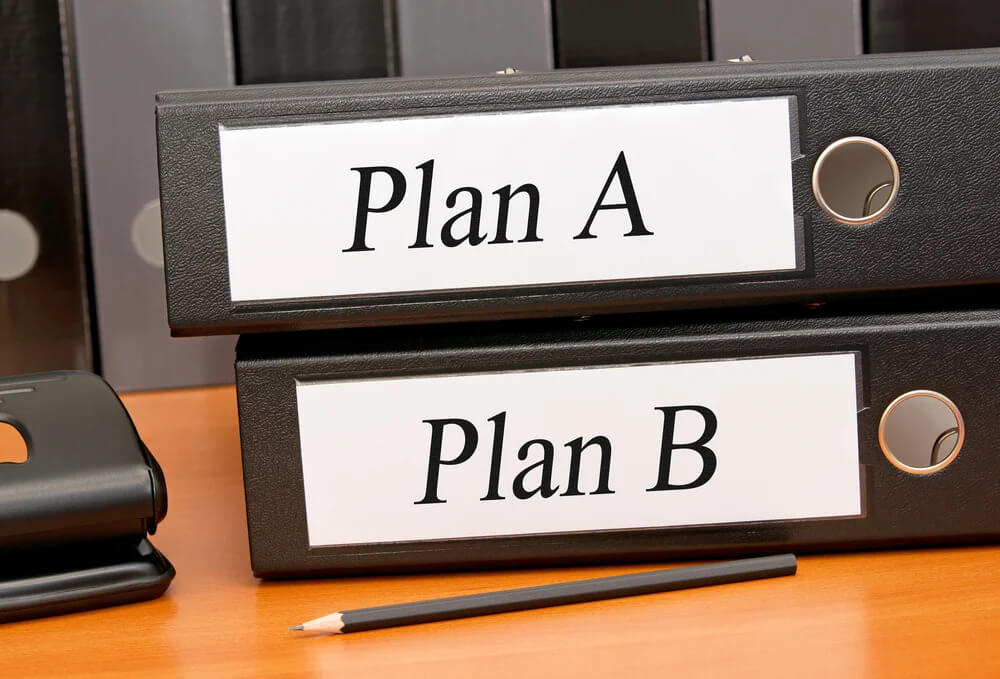 The Government of Alberta has deemed real estate agent services, and services that provide access to credit, stocks or other forms of liquidity or finance to individuals, groups or businesses to be essential services. This exempts licensed real estate and mortgage professionals from restrictions during the COVID-19 outbreak, as long as they follow all public health guidelines, including physical distancing measures. This means brokerages will not need to shut down operations at this time. Albertans rely on these professional services, and brokerages are encouraged to remain open.
To read more about what the Real Estate Industry is doing to protect both buyers & sellers during this time
click here
Stay well,
Kristi Henriksen, Broker
GIL Property Management & Sales Ltd.
NEW SAFEGUARDS FOR TENANTS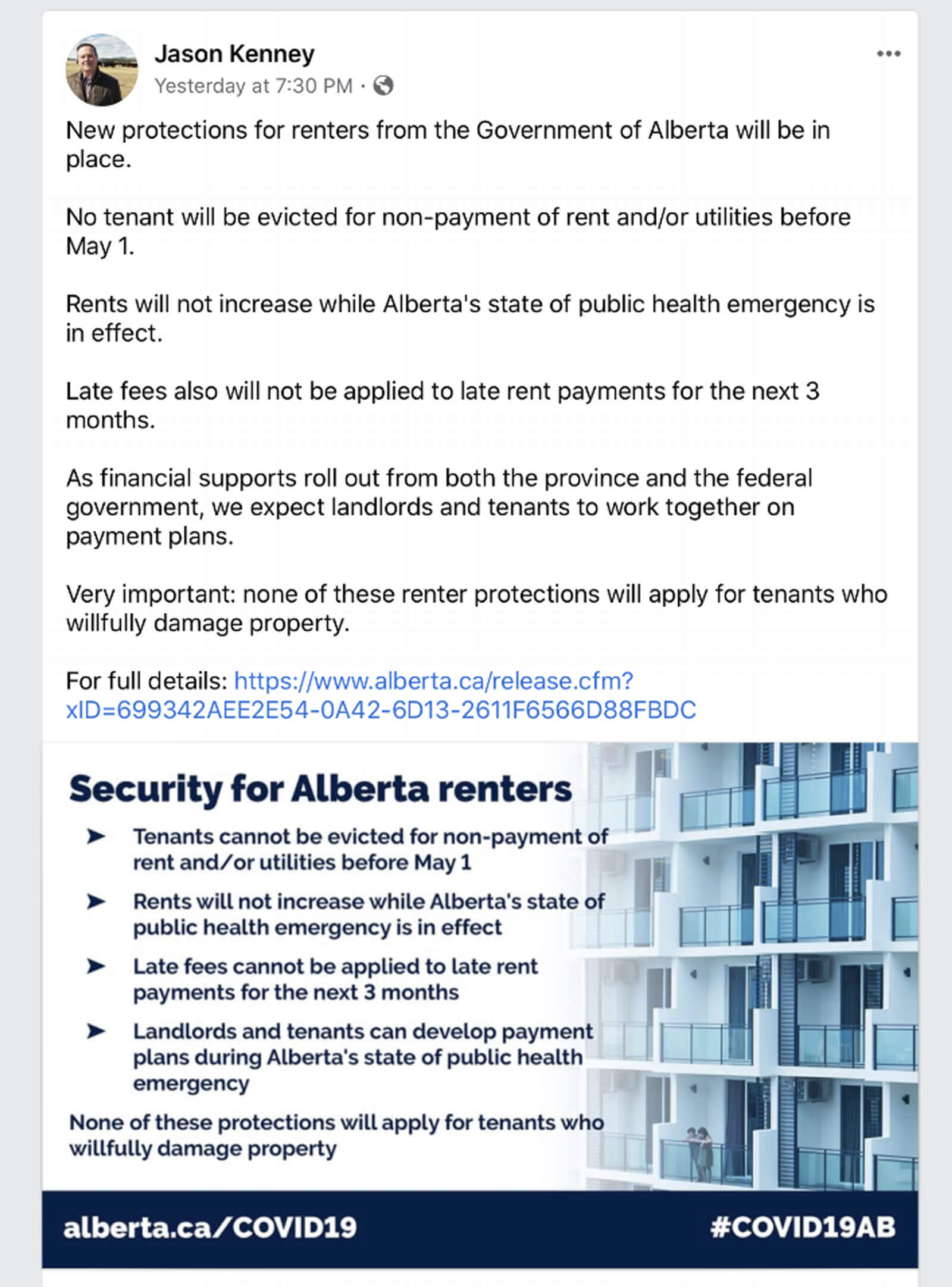 We will continue our efforts, started early last week, to assist our tenants that have experienced job loss as a result of the COVID-19 Pandemic. Please email out to Jennifer at our office for further information,
[email protected]
FINANCIAL ASSISTANCE INFORMATION.
The Provincial & Federal governments have put several supports in place that are designed to help renters through the next couple of months.
Take care of each other,
Kristi Henriksen, Broker
GIL Property Management & Sales Ltd.
To do our part during the COVID-19 outbreak effective immediately and until further notice our office will be closed to the public BUT service will continue as normal.
Our doors will be locked and a sign on the door will provide a phone number to call, from outside, where you can wait for further assistance. While we expect this will have minimal, if any, impact on clients or tenants it will go along way in doing our part to flatten the curve and ensure social distancing.
Many of our employees can work seamlessly from home however some departments need to work from the office to access records and information. These measures will help provide reassurance to these employees that we can keep their workplace sanitized and as safe as possible during these times. We are thankful for the technology that allows many of our employees to work remotely while still providing seamless service to our owners and tenants.
We ask that if you need to come into our office please call ahead to make arrangements – many times an in-person visit is not required. If it is necessary to come into our office we will ask that you call the person you want to see and make arrangements.
Stay safe & stay healthy,
Kristi Henriksen, Broker
GIL Property Management & Sales Ltd.
TEMPORARY SERVICE CHANGES
As many of you may know the situation here in Calgary, and across Canada, is rapidly changing. Unfortunately, these changes are happening quickly – no longer by the day but now by the hour, it seems. In these unprecedented times, the Alberta Government and Health Minister have taken the extraordinary steps of closing daycares, schools and post-secondary institutions indefinitely while many recreation complexes, large businesses and community services who are closing voluntarily or moving to remote working models. The government has been very clear in their request for people to stay home whenever possible. Visit family and friends by phone, email or facetime.
In light of this direction, the following changes will be effective today:
While we are hopeful these measures will be short-lived we do feel that it is our responsibility to tenants, employees and our communities to heed the direction of the Alberta Government & Health Minister.
For the time being our office will remain open. The health and the safety of our people, clients and visitors is our top priority. We kindly ask that you do not come into our office if you are experiencing flu-like symptoms; you have recently travelled, or been in contact with a traveller, to any location outside of Canada; or you know or suspect you have been in close contact with someone who has been diagnosed with COVID-19. If you are unable to attend in-person, we would be pleased to connect with you by email, phone or video conference.
We may, in days to come, follow others in our industry and begin to work remotely from our home should it become necessary. I assure you your services will still be delivered and your properties well being are always top of mind. I will keep you up to date if there are any further changes to our operations.
Stay well,
Kristi Henriksen, Broker
GIL Property Management & Sales Ltd.